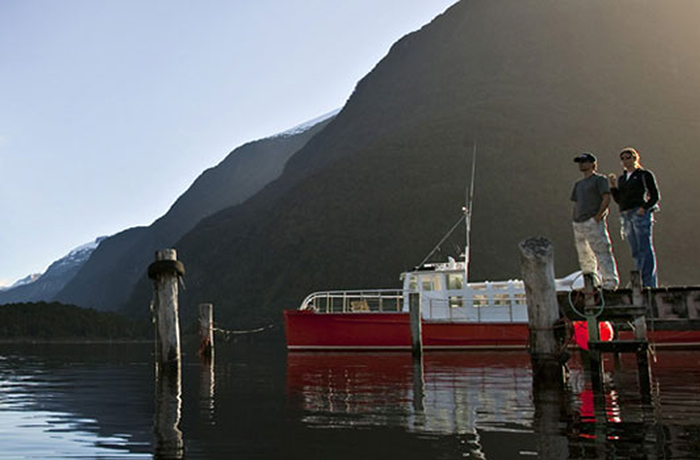 Adventure holidays don't have to be adrenaline fueled.
Let's be honest, New Zealand is an amazingly diverse country, it has landscapes to take your breath away, waterways to thrill you or relax you, and seascapes to explore and discover a whole new world.

As a holiday destination, whether you are a native New Zealander or a visitor to this fine country the options are limitless. Relax, seek thrills, explore. Go by air, rail, by road or sea, you choose, it's your NZ vacation after all.

You can choose to relax whilst kayaking in Milford Sound, Fiordland or maybe enjoy a peaceful stroll in Abel Tasman National Park along the golden beaches. Discover the rock
carvings in Mine Bay, Lake Taupo whilst taking a swim, or visit Hobbiton Film set where the Lord Of The Rings was filmed and discover your inner Hobbit.For the wine lovers amongst us, Waiheke Island offers up some must try Vineyards like Mudbrick, Stonyridge, and Cable Bay.

We have cities with every kind of dining experience, we have culture, beaches, history, and glaciers. We have hot springs, and we have lakes to sit, relax, and stargaze by such as Lake Pukaki at Aoraki Mount Cook National Park.
So, how do you choose your New Zealand adventure? where do you start on your tour of all things NZ?

The adventure of a lifetime ­ Do Something Different!
If you feel really adventurous then join us on the air tour of a lifetime as we go on a 13 day DC3 flight adventure staying in some of the finest hotels and visiting almost every major tourist attraction there is, from Auckland, to Rotorua, to Wellington, Blenheim, the west coast, Wanaka, Milford Sound and Stewart Island­ with mini breaks in Queenstown and Dunedin. Then returning via Ashburton and Christchurch before landing back at Auckland, exhausted but hopefully full of awe and with enough conversation to keep you going til you return again.

New heights for New Zealand tourism
There are other less adventurous adventures of course, shorter tours in the DC3 make the experience no less special and the destinations are simply stunning. What better way to discover this amazing country than in the best seat possible, with glamour, nostalgia and romance aplenty. We can take you on a journey across the South Island, the Bay of Plenty, New Plymouth and Northland to mention a few.There are even a few places, sometimes off the tourist trail that are well worth a visit. These include Coromandel, Tauranga and Gisborne, places you are sure never to forget.

Tours for people who like to stay grounded
As well as the DC3 air tour we cater for the more traditional holiday maker, the weekend breaker and the girly weekender.

Please free free to contact us for more information on our tours. We are always happy to answer all questions and hope to see you soon for the NZ vacation you will never forget.
Tags:
Unique Places
New Zealand